A Woman's Mind And Heart...
March 29, 2012
I see a mind. It says," Lock up your heart and you won't get hurt. "
I see a heart and it says," Don't lock me up or you'll never know when love finds you. "

I see a mind that says " Your not good enough to be loved. "
I hear the heart say," You are loved by someone who hasn't come around yet but soon will. "

The mind says " You have no place in world of love. "
The heart stands up as it replies. " I will show you a place where you can love. I Will protect you in the world of love. I will show you true love when it comes around."
The mind says " You will be hurt, broken, beaten, defeated. You will not find anything worth your life."
The heart agrees. " I will be broken, beaten by hatred, and bruised... but I AM NOT defeated. I will mend from the brokenness. I will fight back against the beating hatred that pierces it. I will still look beautiful with the bruises. I am your heart. I am what you should trust not your mind that lies. "
My mind says " Do not listen to your heart. It will lead you to the wrong places "
I see the lies, I see the truth. I see the hate and I see the love. I see a woman's mind and a woman's heart. I see how the mind can be corrupted but her heart will always stay pure. That is what makes a woman's heart her heart and her mind her mind. It's what makes a woman a woman.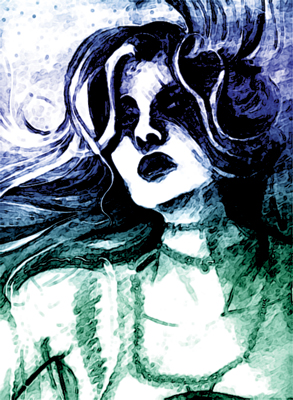 © Sindi J., Westminster, MD