Written All Over
March 15, 2012
Used each and every day,
I feel useful.
Wanted, and always there.
Arrays of bright colors
swirl across my canvas.
White, with stains
of the colors left here yesterday.
Magnetized,
Sometimes I'm used
for the collage of pictures
never wanting to be forgotten.
Covered up in the fashin
that is called art.
My trays,
filled with the remains
of months past
waste left behind.
Covering up wall space,
I'm better than cement bricks.
They are useless,
I seem like a god
compared to their untouched
rigid layers of dried paint.
Smooth, sleek finish
it makes me look charming.
Anybody, who's anybody
feels the need to use me.
Freedom of expression poured
all over me.
Information, drawings,
and the scribbling of thoughts.
Expo is my closest friend,
it always seems to be close by.
However,
I'm always left with the trash
they can't hold on to.
Their color dust.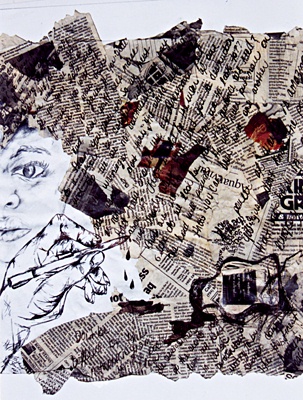 © Lashieta F., Kannapolis, NC