Cliché Love
March 15, 2012
Roses are red,
Violets are blue,
This is cliché,
Yes it's true,
But my love for you is as real as it gets
Words just can't describe it yet.
I could tell you you're handsome,
Funny and kind,
That I'll love you till the end of time,
But then it's just another rhyme.
Writing it down just won't do,
It would be like gum stuck to a shoe,
Hard to explain and messy to undo
So I'm just going to say it as plain as day
Darling I love you in each and every way.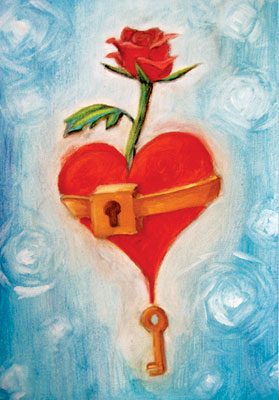 © Louisa L., Pleasanton, CA