Third Period
March 12, 2012
He is the lion.
Frighteningly fierce,
Majestic, above all
Looking down from his
Throne among the green bars.
None dare to approach,
He radiates power.
Then the bell rings,
Feet pound
On the wood chips,
In the large halls the lion is
No longer king.
He is herded in among
A flock of prey,
Unable to scare them away,
Because he is just as lost as them.
They enter a large room
And the bells rings again,
Third Period has begun.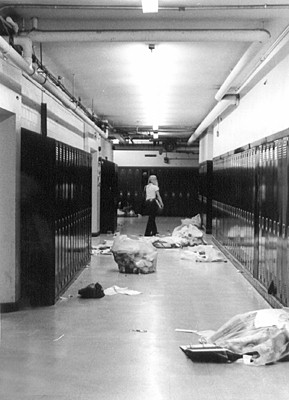 © Halsey S., Marblehead, MA