The Envious
March 27, 2012
The monster of envy breaks all ties,
Makes people lie, makes others cry
Don't let it snatch you in its evil claws.
It will have you picking out all your flaws.

It lives off the weak,
and breaks down the strong.
It breathes broken dreams,
and loves what is wrong.

It will roar at your back,
and purrs as you turn.
It will feed you apologies,
and hopes you never learn.

Don't befriend it,
It will tear you apart.
Gets into your head and
Scratches at your heart

Keep it far far away,
and fight back if you must.
But whatever you do,
Do not give it your trust.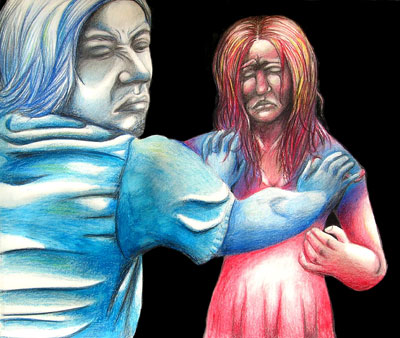 © Jessica P., Bethel Park, PA