She Wears Black
March 26, 2012
She's had troubles no one can understand.
She's jumped over hurdles that rose from the sand.
She's shed tears that were worth nothing.
There are good memories she's forgetting.
The girl in the mirror is not her anymore.
The blood running down her arms is like water by the shore.
Her lips used to shine a rose red
Now there's scarlet dripping from the edge.
She wears black to hide
to hide in the unknown.
She wears black to shout
to shout the truth
She wears black to show
to show how madness is infecting
the youth
She wears black to blend.
She wears it to make it end.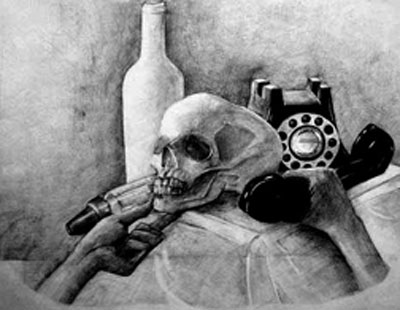 © Xiao H., Naperville, IL