The Battle of Life
March 26, 2012
The greatest battle anyone can face
Is not small obstacles of this Life,
Rather, it is Life itself.
Life is a two-faced beast;
Joyous and pleasant while malicious and devouring.
It preys on the most innocent of souls,
From birth to death, one must survive.
The ill-hearted and weak are not given exception.
Only the determined and strong can make it through.
Life tests people in ways that cannot be imagined
Until one experiences it themselves.
It gives you ease and comfort and love,
Only to distract you from the impending doom.
All must come across the beast,
See its horrid face and smell its putrid breath.
They must enter its forest
And they must not get lost.
Everyone must fight this wicked monster.
The languid let it win,
But the courageous fight to the end.
To win the combat against Life,
To wear the monstrosity's pelt across your shoulders,
Is the greatest accomplishment one can achieve.
To have traveled its path,
Winding and shadowed,
And come out of it in strength
May seem like the most glorious reward.
But it is not as magnificent
As what awaits you afterwards.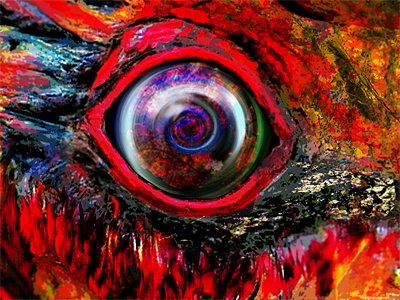 © Tom M., Philadelphia, PA