Summer Night
March 26, 2012
I lay in my bed looking up at the sky,
Watching as the stars fly by.
The breeze blows through my thick brown hair,
As I take a breath of summer air.
The crickets chirp all night long,
Reminding me how I love nature's song.
Unfortunately, I've got one frightful sight,
While enjoy this wonderful night.
This sight arose a question I am feeling.
Hey! Where's the ceiling?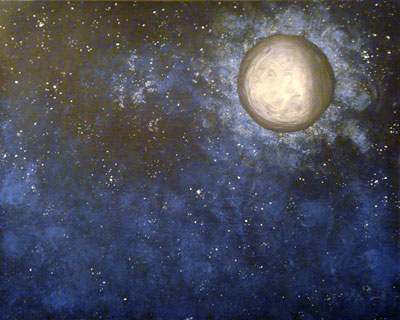 © Allison H., Vancouver, WA