Prince Charming
March 21, 2012
Prince charming was supposed to come and wisp me away
Ride off in the sunset and drink chardonnay.
On his white horse with his suit of armor shining
Saves me with a kiss, and continues on riding.
He is the prince, and I am the princess
Perfect. Flawless, in a poofy pink dress
We live in a castle with butlers and a maid
a cook and a tailor of which our clothes are made.
Out our bedroom window we are captured by the ocean
The stars in the sky create a magic love potion
No more in love could we possibly be,
We were meant for each other. Him and Me
But alas, a faint buzz sounds
Getting louder all around
I'm pulled from a peaceful slumber,
should have known those dreams are numbered..
Maybe some day I'll have another dream
But I'll be awake, and see my smile gleam.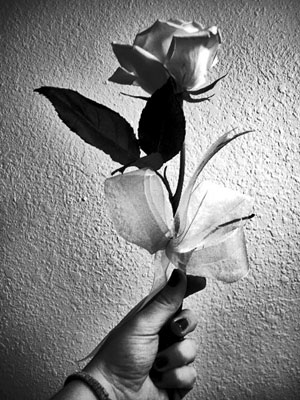 © Lauren R., Edmond, OK