My Secret Wildflower
March 25, 2012
And I now know the truth. 
I could have had any boy I wanted. 
And I'm not saying that to sound vain. 
I'm saying that because it's the truth. 
But I pushed them all away. 
Every last one of them.
I could have dated anyone of them and I could have been the "perfect couple" with which ever one I wanted to be with.
But I didn't want that. 
I didn't want them.
I wanted you. 
I still want you. 
And I'm determined to get you.
Because you drive me crazy. 
All the boys in the world couldn't add up to you.
So I won't allow myself to be distracted.
I will focus on you. 
Your radiance from the inside out. 
And because of your radiance you're so beautiful. 
You really are. 

You're like a wildflower.
The rain that you need so desperately makes you bloom.
You bloom like a beautiful flower in the meadow that is my heart.
You are many colours and you're soft to the touch.

You are worth waiting for.
Worth fighting for.
Worth going crazy over.
And most of all, worth loving.
Maybe not love now.
Maybe not love tomorrow.
But love someday.
My love for you someday.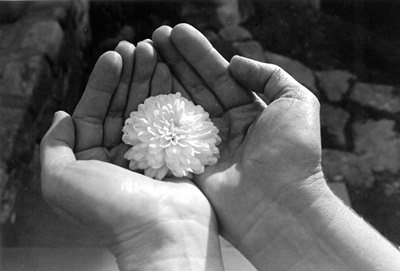 © Beth S., Marblehead, MA