Winter Eve
March 25, 2012
I imagined how the bright sun could glow
so radiant as the snow starts to slowly fall
upon me. I whisked through the
cold glass floor; barely keeping track
of how many twists and turns I
did as I ice skated back and forth.
I feel the rising energy
as I get ready to jump to the
air. I bend my knees, and off I go
to places unknown.
The moment is cut short when
I feel the daunting gravity
take over me and fling me to the
ground. I slowly rise and say
"maybe next time" as I rush from
the park and start to head
home. I watch the carolers go by
as they sing "Silent Night"
and I reclaim the memories of
me and my family sitting
by the fireplace, exchanging
stories as we all sip into
our cup of warm, hot chocolate love.
I then continue my
journey home, stopping shortly sometimes
to wave hey at friends. I finally make it home,
getting overwhelmed with
hugs from my family. Before I go
inside, I quietly turn to look
at the blazing evening sky, to realize a gentle hand
flowing through the night; whisking
away the dark tones that surround my head.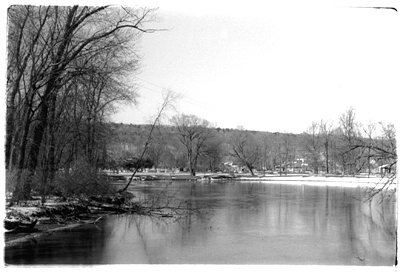 © Simon I., Lansing, NY