can you hear me..?
March 15, 2012
i have these words?
they are caught inside my throat? 
sitting back there?   
taunting me ?
they have sat so long? they can barley be spoken? 
but today,? 
 they want to try 
these words will tell you of my pain? 
my sorrows? 
my dreams?   
my love?   
my everything?     
but will you listen?? im not sure if i would either?   
but if i asked you, would you?
?mostly though? 
you would hear the truth behind my words? 
if you listened closely?   
you would hear my mask
crumble to the ground
?but am i even worth listening to anymore?? 
i haven't spoken in so long? 
i have become a silent child?   
one that may not want to speak again
but i will not leave this world with that mind set? 
so i speak now? 
im sorry if i am too late?   
i am sorry if i don't make any sense?   
but i will speak now?     
i will let go?     
starting now?       
but,?         
will anyone hear me? ?
have i been too mute for too long,? 
to be heard?
?today i will try,? 
but please,? 
will someone listen to me?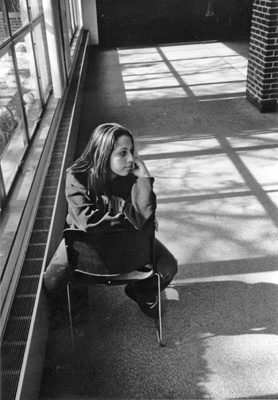 © Leighann E., Westport, MA