If Only
March 14, 2012
If only I could have back

all those wasted moments

each hour spent

by your side.

If only I could rip

those 'I love you's

from your lying lips,

and throw them into the fire

back where they belong

where they evolved

from a fiery passion

into what they've become now.

You never did love me,

did you?

If you did

you showed it too late.

Believe me.

I wanted you too,

but if only,

I could have back the emotions

torn from my heart.

The love wasted

tears cried in vain.

What was the use?

In the end, it turned out the same.

Now I'll see you with her

but I'm in a better place

I have who I need

if only just

I could get back the love I wasted.

now I'll make better choices.

Now I will really see

that the liar

is not you

not me

not anyone;

the liar is love its self,

sitting on our hearts,

making them beat

to the tune of an imaginary metronome

for someone who we barely know.

If only I could stop the raven pouncing on my chest.

If only I could reverse the time

and see who was really there for me.

Not you

but him.

If only

yes

if only.

But time doesn't reverse

and neither does love.

So I guess

I'll just have to continue life

as though nothing happened

as though

you never existed.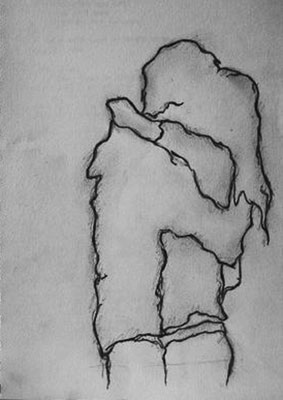 © Nicole B., Newcastle, WA