Empty Tree
March 14, 2012
In the distance, it stands
In complete solitary.
It had been stripped of
Any kind of covering.
Rain clouds hover above
It but rain dares
Not fall. So it stands
There tall without
The tears of Heaven
Caressing it's uncovered
Skin. The lightning is
Not scared though. The lightning
Strikes the green less
Ground that surrounds it.
The thunder's booms covers
Up any of it's cries. So
It stands alone without
Any care.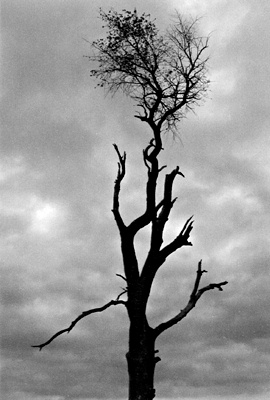 © Cassie H., Carmi, IL