Mandatory Lifestyle
March 1, 2012
Mind-warped machines break formation,
Manually performing the design of the United States monarchy.
Many targeted through the eyes of the machicolation
Marching not to the adrenaline rushes that keep them alive, but
Moving along the factory line that consumes and controls.
Made military men sacrificed at will.
More than just a duty, a mandatory lifestyle.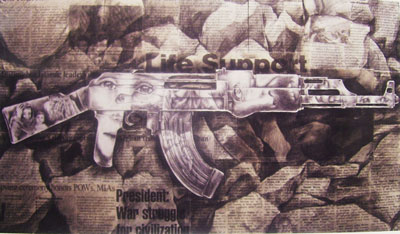 © Claire V., Lubbock, TX