what about her?
March 1, 2012
"What about her?" They always ask."She's in the bathroom crying don't you care?"

Well what about her,
What about me?
No one cares when I'm crying
But when she does,the world stops turning
No one cared when i tried to kill myself
They just paid someone to prescribe me,
And tell me everything was going to be OK,when it wasn't
No one cared when I cut my wrists so deep

Our life is stage
And she's in the spotlight
I'm in the shadows
Doing all the work:
Stage Crew

I make the sets
I draw the curtains
And all she has to do
Is stand there with glittery eyes
And a pretty smile

But when the curtains close,
She's ugly
She's a monster
I'm unarmed....

So tell me, what about her...?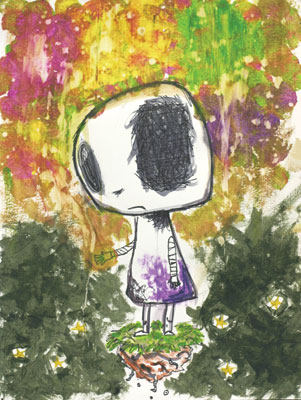 © Ashley W., Port Charlotte, FL