Heartbreak Haunts
March 22, 2012
Breathe in.
Breathe out.
Take steadying breaths.
I can't focus.
Everything has two twins bobbing behind them.
Make it go away.
Just make it stop.
I can't shake the haunting thoughts.
Will you end it for me?
Pull the plug and turn out the lights?
Leave me be.
I cant stand to look at you.
You remind me of someone I used to be.
Someone better.
Someone safe.
Why do you want me?
Can't you see that I'm a mess?
Don't get your hopes up.
You can't fix me.
No one can.
Should I be angry?
Maybe scared?
I am feeling neither.
I am numb.
Why am I telling you all this?
Why do you seem so different from the rest?
You're not different.
It's just a pretty mask that you like to wear.
Leave me be.
You make me confused.
You make me feel feelings I have long put to rest.
Why should I trust you?
Give me one good reason
What?
Because you have been hurt too?
Because you were hurt 10x worse than me?
How will that stop you from lying?
From abandoning me?
Guys have no heart.
That's why they try to steal mine.
They make it seem like it's a romantic endeavor.
But it's only for their gain.
So they can stay warm.
Laugh.
While I'm cold.
Crying.
Am I scared?
Yes.
Why?
I wish I could tell you.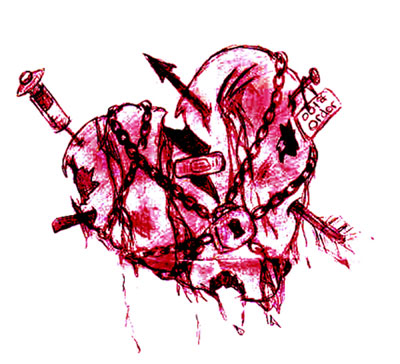 © Asia B., Hudson, MA