Grown
March 22, 2012
I remember

the tiny pink feet,

the wispy brown curls,

and crimson lips,

glistening with drool.

I remember

his gurgling laugh

as he would balance on baby legs

and toddle into my kindergarten arms.

In his innocent eyes

that look into my heart,

even still,

I see my baby brother,

and now-

my best friend.

Now I watch him

when he doesn't realize

as he endlessly runs on muscular legs

and shoots basketball for hours.

I inspect his proudly-worn bruises

his battle scars

that result from being a boy.

When I hug him goodnight

in the small slice of time

where he is standing still

I hold his nearly teenage body

and wonder where my baby has gone.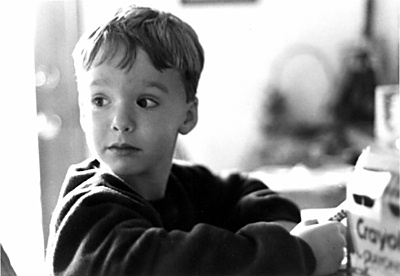 © Caycie G., Rochester, MA