Saying Goodbye
March 22, 2012
Saying goodbye to everything I had.
Saying goodbye to my other half.
To everything that I thought I knew.
Saying goodbye to you.
Breaking my own heart in two.
Tearing myself apart, piece by piece, until there is nothing underneath.
Bleeding and broken, I'm now alone.
Now there is no one to carry me home.
To the future that I dreamed,
saying goodbye to you and me.
To the promise I swore to keep,
to everything that has become me.
To losing a part of my soul,
to pretending to be whole.
To crying on the inside,
so I said goodbye.
Not knowing I could hurt this much,
I didn't mean it when I didn't say I love you too.
If I could take it all back, I would've.
When my heart told me no, when my tears told me stop,
I should've.
Now I'm empty and aching, what heart is there left in me?
What is this feeling, breaking?
What have I done, what can I do?
I pretended to give up on you.
To fake a smile and hear the praise,
I'm slowly slipping into that dark place.
I'm numb and yet still feeling,
I'm cold and yet my tear-filled eyes are burning.
This hole in my chest, god it's hurting!
Take this pain away, forgive everything I say.
Because I didn't mean it when I didn't say I love you too.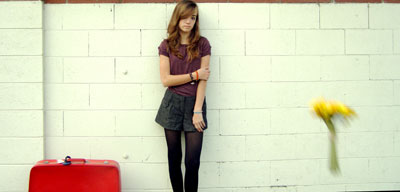 © Austin K., Studio City, CA