Screw Nobility
March 20, 2012
Love is degrading.
Why else would I refuse to wash my clothes for three weeks
Instead preferring to sniff like a bloodhound for
The scent of your skin?
Why am I, normally a proponent of the
Good and Proper, modern chivalry of the
Pants and suit sort, open the door for the
Ladies, etc., through a visual bone to the dogs and
Kiss another girl in public?
Forget manners
Customs
Forms and features and please and
Thank you
Forget petty nicknames and cheek kisses
I will stomp on my crown, give my pages and squires notice,
Benevolently donate my armor and spear (blood still
Crusting the point)
To the nearest museum
I will not be called Sir anymore if you
Just give me one big sloppy affirmation
Any day
Any time
Any place.
Never mind what the nobles think.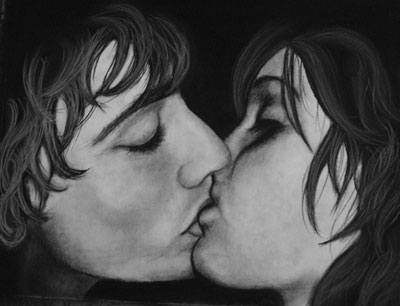 © Anna Y., St. Robert, MO