I Renounce You
March 20, 2012
After all was said and done,
the girl slowly uncurled her fingers.
It wasn't easy, no, for the muscles had been
out of use for so long. Scabbed bloody
and stiff, the girl marveled at the small
act of freedom.

She was so caught up that she momentarily
forgot the jagged remnants taking
residence on the ground.
As if gathering the shattered glass
of a broken heart,
the girl cautiously retrieved piece after piece.
She did so complacently; no emotion left animate
her porcelain face. Out of habit,
her fingers started their slow crawl
to their nirvana- addicts to their supply.
The girl resisted, knowing what she had to do.

Rising to her feet as the gentle
wind approached, she flattened her palm, allowing
the ripped pieces of the photograph
to dissipate. She watched transfixed for a moment
before painstakingly turning her back. Barely audible
she whispered
"I renounce you."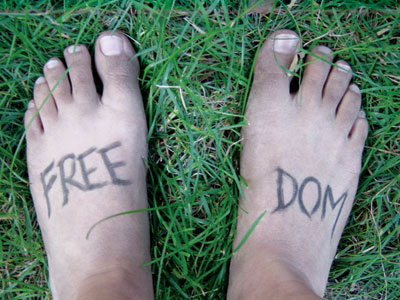 © Anna B., Northville, MI