Wash My Soul
March 18, 2012
We aren't really here, are we?

"Take me", I plea.

These thoughts itch at my soul like a flea.

Rolling and writhing in these thoughts.

My stomach and mind twists into knots.

All I can see behind my eyes are these little spots.

They're similar to the spots that pop up after a camera flash has blinded you.

But this can't be true.

What I mostly see is blue.

What am I even talking about?

I should take another route.

I don't know why I always doubt.

Blue is what I see.

And it's making me want to cease to be.

Maybe I should go on a killing spree?

It might help, who knows?

Could this have been the path I chose,

When I took off my emotional clothes?

I was naked for everyone to gawk.

They would wait and watch like a hawk.

My throat was dry like chalk.

I wasn't invisible any longer.

I wasn't becoming any stronger.

Those hawk-people I would never be able to conquer.

Here I sit, in my basement room.

Above me sits a new cloud of gloom.

Maybe this is how it feels to be in the womb.

Not knowing, not really caring, just alive.

There is nothing for me to strive.

This place I cannot thrive.

So I will make my way into the world,

With my fists tightly curled.

While my future becomes unfurled.

I can't control what will happen in the next few hours.

I have absolutely no powers.

My life will end more quickly than cut flowers.

Like a still-born, I will become nothing but a few seconds old.

Why does this world have to be so cold?

There is life after death, so I'm told.

Where is this place they've spoken of?

Is it beautiful and full of love?

Too high for us to reach, very high above.

I heard it was called Heaven.

Then someone spoke of down below where they said most of us would be in circle 7.

They said we are forever unforgiven.

I sometimes get scared of such things.

I listen intently to the bird as he sings.

I ignore the phone as it rings.

I escape from these possible realities.

This and other brutalities.

Such like old and orthodox formalities.

Man, this is getting old.

Always doing what you're told.

Never thinking of being bold.

No one should accept authority right off the bat.

Am I supposed to live like that?

Accept authority and be spat at?

No, I will wait for the end.

Maybe my heart and mind will mend.

But until then, they will continue to bend

My life, until I break.

There is no telling how much more I can take.

I don't think it matters, considering that this is all one big fake.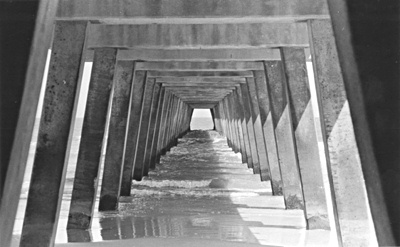 © Megan S., Marblehead, MA