Abloom
March 13, 2012
Great
grand
oh, to
stand
and, yes,
to hold
my hand.
To give it
land, sand,
to gave it
stand, to
hold some
hand, to hold
any hand,
love any land.

I stood.
I watched.
A tree. The bee.
The sea. The moon.
The whole world
speaking to me.
The whole world
speaking anew.
My lungs like glue,
air feels so new.
So true.

Like the air
and the bird
like the wind-warped
sound of the
stir of the sun
on the gravel,
the light of
the land and
the hold of
this hand,
the hold of anything
tangible.
The sea-sickness
of the sand.
And my face like
a bud on the sun
far below, like the
leaves on bloom
it grows and it shows.
A stir. A flash
of flower, of fur.
A need. A seed.
It gives and it
kneads.

And the seasons
all anew, a little
light on the tree
and its gentle coo,
a smart, gentle flash
of new, of green and
what's grew.
You fall like light.
You fall like light
on the face.

And whatever
light held you
then is here
for more.
To hold you.
So right.
So bright
on the land.
So warm on
this held hand.
On the sea.
And on the seed.
And on the need.
The tree.
The bee.
It all comes out to
see me, to see you,
to see the stars start
up anew in full bloom.

Oh this land.
Oh the sand.
By the sea.
And by and for
the bee.
You and Me.
This land like
our hand,
our hand,
our hand.
The light and the bright.
All abloom. All me and you.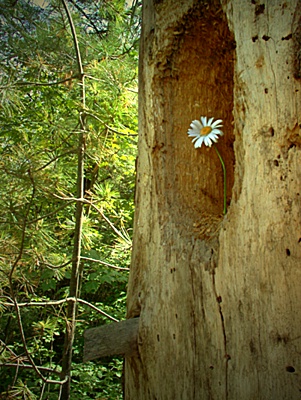 © Anna R, Sudbury, ON, Canada