Truth or Dare
March 15, 2012
It's 6:37 at night
My Kindle lights up
Your name scrolls across the screen

"Hi."

My heart flutters
I see you
Kiss you
Make love with you
Everyday...
And still...

A simple text from you
Sends butterflies
Streaming through my stomach

"Truth or dare?"

You ask
I say

"Truth."

"Would you ever marry me?"

I know I'm holding a Kindle
But it contains you
I blush
My heart races
It's just a childish game
Played at sleepovers
Behind the "teehee"s
One pillow to another

But I can see it

Waking up to see your face
Every morning
Falling asleep beside you
Every night
Cuddling up beside you
On our blue moon movie nights
Me fixing your back
Every time it hurts you

I can see myself in a white dress
For you
I can see us old
With our grand kids
Playing in the backyard
While you sip your screamer
With a side of cores
I can see it...

Such a child's game
Truth or dare
But it helps me to see
Just how much I love you.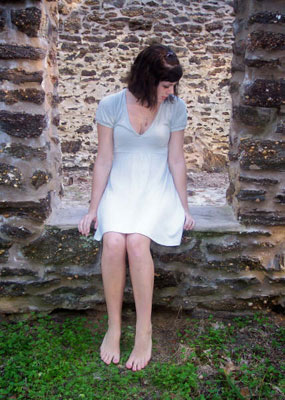 © Katie S., Vineland, NJ