The key to his heart
March 16, 2012
I once sailed the ocean blue
looking for the one
that beauty in the sea that was supposed to be mine
I waited and i waited still no sign
finally i felt a tug against the rod
I caught one! I finally did and it was all mine
I finally started continuing life and spending more and more time with the one
we got closer and closer
we then together
then one day deep in may my fish was stolen
my heart was broken, but i didn't let go.
He came back to like i knew he would and i thought then we'd be forever
he told me i had the key to his heart and one day left
i was heartbroken but told my self there's other fish in the sea
now i back again waiting with the key to my other fishes heart.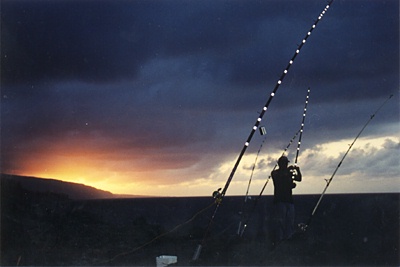 © Jeffrey J., Honokaa, HI