First Love
March 12, 2012
I'm staring at a blinking screen
and it says you're typing back.
I'm waiting for the words I hear
forming at the tips of your fingers,
and just hoping that maybe they're
trembling, straining to write
over the fluttering in your stomach
and the pounding in your heart.

The more straightforward we get,
the harder this is, to talk to you
and pretend that I'm not sinking
in the feeling I thought I'd given up.
You want me and I want you,
just as a song wants a beat, or
as paper wants to cut open fragile skin,
to break something so delicate only
to prove something greater than
the weakness so true inside,
and just as any girl ever wanted any boy,
except that I don't want to be any other girl
and you're so far from being just any boy.

Can you hear me, beneath the city,
somewhere with tiled mosaic gardens
and malls the size of palaces?
In the ghost of us, do you think of me
when you sleep, my arms in yours,
or when I send you whatever lyrics
fill me up, when I think of you?

You turn my eyes into stars, curl
my lips apart, shoot bullets in my gut.
I can feel you when I have my head in
your chest and you're rocking me
back and forth, whatever that's supposed
to mean to someone who doesn't have a clue
what a girl in love is supposed to do.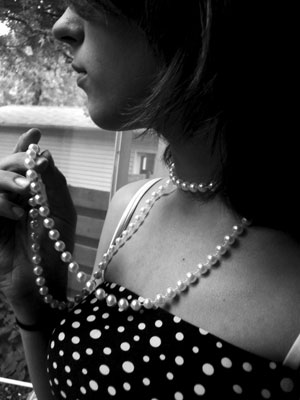 © Elaina V., Canton, OH