The Garden
February 21, 2012
Do you see the garden over there?
Colorful flowers, vibrant and fresh
What do you think when you look at those flowers?
There's more than meets the eye.

Do you think of the hours spent planting those buds,
Fingers muddied in the moist, spring dirt?
While the sheltering trees cast tiny shadows
On their delicate, rosy petals.

When the rains of spring comes soft and gentle,
Like tiny feet dancing on the fragile leaves,
The flowers absorb the moisture in preparation
For the dry summer approaching.

Now the sun beats down with searing heat,
A whispering breeze calmly stirs the wind chimes
With their melody, soft and sweet
And still the flowers blossom under the gardener's care.

Soon the azure summer skies are covered
In a cold, dull blanket of gray,
But though their surroundings are stark and cold
The determined flowers still bloom with their gay, vivid colors.

But then the first winter frost comes one morning,
And they give up the fight, bowing their heads,
Radiant petals fading and emerald leaves withering,
And the gardener can do nothing to restore their beauty.

Do you wonder what it's like to live such a short time?
Strong and determined, with a fire in your heart
But when those icy hands come suddenly upon you,
They extinguish that flame inside you.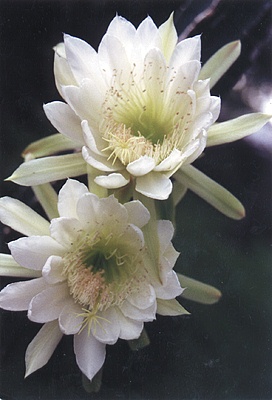 © Lindsay T., Vernon, TX