The Hope
February 21, 2012
Hope
I remember when I was a little girl, when my mother had loved me. I remember when she used to rock me back and forth petting my hair with her soft delicate hands, and tell me stories from when she was a little girl. She would tell me stories of her sisters and all of the good times they had riding the horses along the pipe line. She would tell me about my grandpa and how he loved her even though she wasn't his daughter. She would tell me about his love for the land and how he was the nicest most loving person that had ever lived. I had always loved those stories. It was never uncommon for me to come to our little apartment next to the thrift store and climb into her lap asking her to tell me stories from when she was a kid. I would just lie there with my eyes closed listening to her soothing voice as it sang to me or told me my favorite stories, and pray that maybe this time she would never let me go; praying that she would never leave me again, that I would never have to live without her for two whole years ever again, wishing that those moments could last forever, that i could just lay there and be trapped in her arms forever listening to her voice. But the moments always ended and eventually so did she.

My sister was born, she met my bus driver, she moved to a house she couldn't afford. Life was pulling her from my grasp until life's pressure crushed her into something that trapped her into the insane asylum. And shock therapy had only made her into a monster, into someone who wasn't my mother anymore. She didn't remember her children anymore, and even when she finally did remember, she never treated them the same. No more stories, no more singing. But then I had started loving my father, yearning for someone that could love me as much as my mother had. Every day my love for her turned into love for my father until there was hardly anything left over for her. And now that I live with my father, it seems that my mother hates me even more. as if now she is jealous for the love my dad has that I stopped giving to her
as she stopped giving it to me. She may no longer love me, and now she tries to hurt me, pulling me apart and ripping my soul to nothing.

But there is still hope. Sometimes I see a small glimpse of my mother. Sometimes when my step father is emotionally tearing me apart at the seems, she feels sorry for me, and I can see my mother, coming back and for an instant, and cant help but wonder if it she is here to stay. But she always covers it up as soon as it appears, dies again and again. And every time she tries to cover it up, I feel the biggest pain in my chest, yearning for her to come back to me and cradle me like she did so many years ago, but only a little remnant of her stays. Her hands. Her hands are still soft. Still tender like a baby's skin. It's just a small piece that my mother leaves behind, a piece that she never takes with her when she dies. A piece of her left behind for me to love; a piece of hope that she might just come back one day, and actually stay. Something to hold on to when I visit the demonized person of my mother. There is still hope for her. Maybe that's why my middle name is hope. Because it resembles my mother. My middle name not known to the world as much as jasmine. but sometimes people get to find out my middle name is hope, just as I sometimes get to see my mother, and think to my self in pain as I hold her hands, that there is still hope.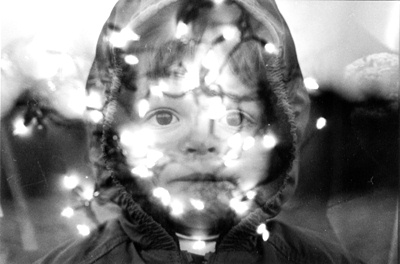 © Catlin B., Marblehead, MA