Denial vs. Truth
February 21, 2012
For so I've been trying to convince myself
Convince myself that I don't miss you
When I know in my heart that I really do

Denial has become my best friend
Denial has been gnawing at my skin,
Telling me to face the truth,
"You miss him, you know you do",
Denial strikes as I play it off
And say it's all a fluke
"You know you don't miss him,
He's not worth your time,"

What is it about you though?
Is it your loving face?
Is it your words?
Is it your entire being,
That makes me weak,
And vulnerable

I hate not seeing you
I hate not talking to you
I hate how you make me feel inside,
I hate that you can't see this is about you
But yet I stay,
I keep coming back to you...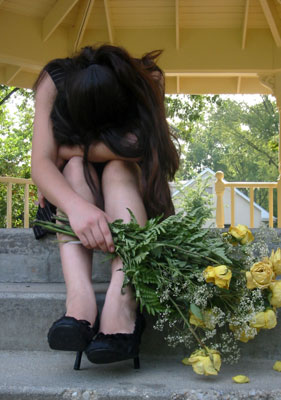 © Martha V., Morton Grove, IL