Closing the Park
February 20, 2012
Distant lights slowly flicker out,
and I see the glow softly fade
from dirt encrusted metal slides
joyful children once played about.

One figure, traveling with speed,
fights against the creeping darkness,
it's unknown purpose shrouded in
a silent sense of urgency.

Swiftly gliding across the park,
undisturbed by blackened street lamps,
the shadows claim it as their own.
Only blankets of stars remain,
stark against the dark night sky.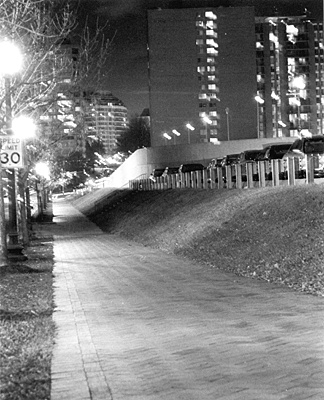 © Alicia S., Bethesda, MD