Icefire
March 14, 2012
Cold seeps across my heart,
Paranoia in my mind.
Searching eyes of others,
Only emptiness i find.
Wandering in a land of confusion,
Trying to locate a lost soul.
Trapped by exclusion,
Surrounded by sadness,
Driven to madness.
Walking lost on the path of turns,
Standing on the sides,
Watching in silent wake,
As the city burns.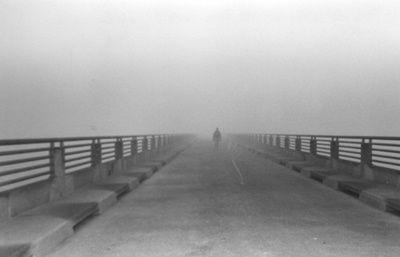 © Becky G.,Westerville, OH