Take me away
March 14, 2012
Waves crasing against the sand,
I know this is the only way out.
Silently I send a prayer,
God please take me away.
Into the water,
I slowly walk.
My legs go limp,
the waves knocking me down.
I close my eyes,
Letting the water fill my lungs.
I slowly watch my whole life,
Slip away.
No one could save me,
For I was long gone.
My body carried out to sea,
My soul carried home.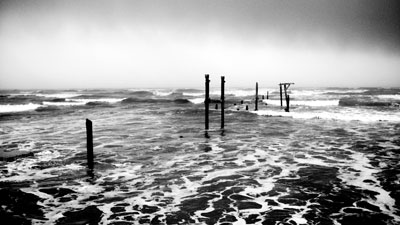 © Harrison L., Ruston, LA