Dreamer
March 9, 2012
She is lost in time. Dreams lost to time, happy to see what is gone. She holds a smile to the world. Even when she's sad, she will still smile. Her eyes show her feelings of sadness and happiness. She is a blue rose, so hard to find. Within the shadows of the forest, under the trees she lies there, looking up at the moon. See the light in her eyes. She feels the heart of the earth under her.
Her heart is happy to find someone to love. She holds his hand and dances over the violet flames that cover the ground. Roses fall around her, as she takes a step, the land fades around her. Night sky turns to black. No light from stars or the moon shows.
"What happened to the light?" she asks.
Whispers speak in her ears, "a dream, for a dream to show you the light of your dreams."
Following the end of the sight, roses are falling, violets are blooming, and the shadows are calling. Smile to the sun, hold your hands up high, and let the light come forth to your heart. Make one wish from the light, what would it be?
The flowers around the land today bloom in the name, lotus comes in to play, blood red lotus blooming in the wind. No, see the world in beauty. Only through calm eyes of sadness can you truly see the beauty of the world.
Can you see the pain that you are in, only to find that you are not free to see the sadness around you? One asks themselves, what is the point of this world with all the pain? The girl dances with her shadow, smiling to the moon.
Roses will fall around this world, to bloom and to die, to show their light. You will see the world come in ash. From ash comes the rose to bloom. Take form in your mind we're free to run in sight of shadows. Feel no pain.
Here is the fall of time. Just to dance one more time. Pray for the blue rose, she will bloom once again. To be sad or happy, let yourself bloom as well. Dance with your heart and hold on to your soul. In the end that's what you will have.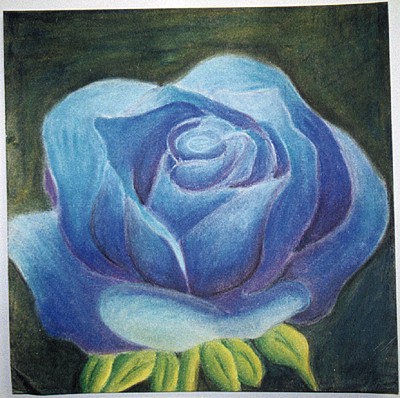 © Jessica R., Phoenix, AZ