Rebel Love
February 27, 2012
You're the kind of reckless that should send me running...
but.. I know I wouldn't be able to get very far.
You take me away from the horrific reality of life...
Making my mind go blank when your lips touch mine.
All the pain seems to disappear, as soon as you touch me.
What your love does to me, is extremely insane.
It's like my own personal drug.
Getting me high, making my world go round.
Until it wears off,and sends me spiraling downwards into reality.
Every second I am not with you, feels like forever,
but those moments we do see each other,
are the one's that make our love stronger.
Our love is forbidden, but that only makes me want it more.
So, how about we; runaway and write our own Rebel Love song?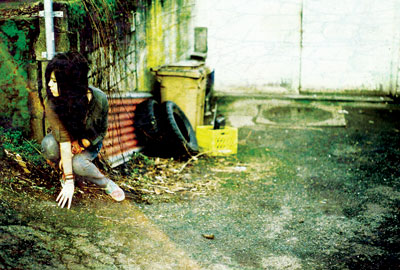 © Hailey J., Lake Oswego, OR