Safe Haven
March 10, 2012
Indigo blue mere washed up a small fragile soul...
Tenderly she sketches in the diamond specks of sand His name over and over.
The rainbow hued heavens surround her in all directions setting a serene setting.
Alone with no one for miles, she sits lost in thought in the beauty of it all.
A sea cliff, a barricade from the surrounding world, towers her; the peak out of view.
This place is filled with peace, filled with Him.
Though it looks as though she is alone, she knows he is everywhere she looks.
He is in the beautiful trees that surround her.
He is found in the shimmering deep indigo sea before her.
He is in the wind that speaks calm whispers to her.
He is the warm summer sun glowing onto her cheeks.
He is the beating of her heart, the love she holds onto.
This place is her home, it reminds her of the reason she is on this earth.
She longs to stay in this refuge, never again disconnected from her Father.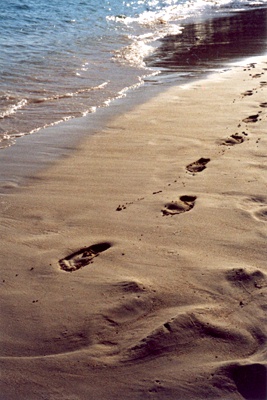 © Ashley B., Potomac, MD