Monument to a Monument to a Whirlwind
February 28, 2012
The world's wealth swept up,
While screams and trumpets don't let up,
A visual cacophony of sound,
As the vortex spins round and round.

Scarlet horses hidden in turmoil,
The grey storm above comes to a boil.
Shreds of chaos erupt from outstretched hands,
Plastered on walls across the land.

Magenta time melts away;
The bricks of walls are led astray.
Some hide behind stumps before they're set adrift.
But in the end, the dead forest is all that's left.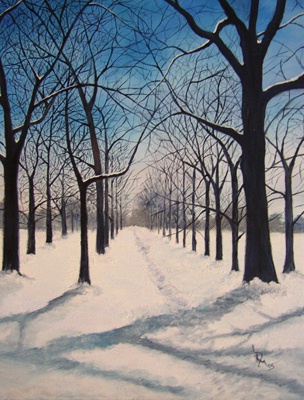 © Lauren M., Scotch Plains, NJ