Silent Subway
March 1, 2012
A hot, disgusting, sweaty room
Do all the people make it this way?
Heads down, dead silent, like a tomb

Don't they see this great chance of connection?
Everyone here must have something to say!
Two lives create a story, why stand alone?

Someone speak! Someone please croak!
This awkward silence is a joke!
But oh, my stop arrives.

No connection, no story.
Carry on, Carry on.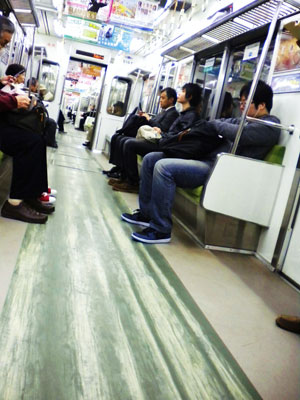 © Abigail W., Kamuela, HI