Mother, Mother
March 2, 2012
Mother, Mother
clean out those steel heads in the trenches like you'd clean the dishes back home.

The Jerrys have their helmets spiked like savages
but our moral and civil boys
wear rounded helmets like the arch in St. Peter's Gate.

Mother, Mother
obliterate the Huns
purge their regiments of
husbands, fathers, sons, and brothers.

Show them your fury
toss their garrisons around like
toddlers with tin soldiers
send a Camel to photograph the carnage
for the cozy generals in their snug bunkers
show them the fruits of their destruction

BOOM, BOOM, BOOM,
there goes Mother again,
cleaning out the trenches,
just like washing the dishes back home.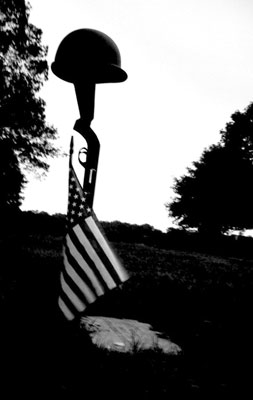 © Kristine B., Setauket, NY