Petals Rain
March 2, 2012
The sky-colored rain,

fresh from the sky.

The full bloom flower,

fresh in early spring.

They are so far, so near,

so beautiful, they can't possibly be real.

Gently close your eyes and sleep my lady,

you are not going to miss anything.

Stay here and wait for my return,

when I come and bring you to our kingdom.

The pink-colored rain,

a petals shower.

The rebirth of two betrayed flowers.

Red velvety blood,

staining fragile petals.

A new tattered challenger,

trying to fit into the picture.

Bonded fate, scattered destiny.

Here comes the brave knight for his lonely lady.

He is not here to deceive,

but to bring her away from the cruel reality.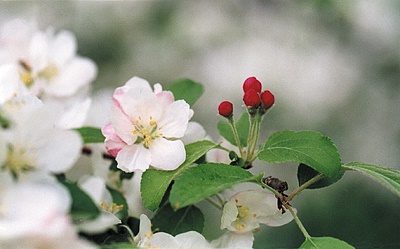 © April P., Newark, DE