Love Lasts Forever
March 2, 2012
I watch as you walk away from me.

"My love, will I ever see you again?"

You stop and turn
You look at me with those bright green eyes
Eyes that have so me love beyond logic
But, now you are leaving,
Can it be?

"Why are you leaving me, my love?

You open your mouth and reach out
I lift my hand towards you
Our fingertips touch, and I think you are going to stay
You smaile and I hope

"Good-bye, my sweet" You whisper to me.

I drop my hand in hurt shock

"Why are you leaving me? Don't you love me?"

He smiles and speaks

"Love does'nt last forever, my sweet.:

He turns and walks away
Soon he fades into nothing but a sweet memory
I whisper into the night

"If love doesn't last forever, my dear, then why do i still hurt so much?"

I wake- up in my bed.
It's been five years since he left.
But, still I cry with the pain of yesterday.
Why didn'he love me enough?

"Why does true love have to last forever?" I whisper.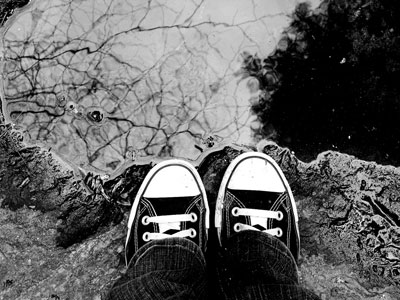 © Michelle B., Blairsville, GA