Catch 22 of Life
March 6, 2012
Stuck between a rock and a hard place,
mexican standoff,
guns in hand.
Who will shoot first?
Who will crack under the pressure?
Death or cause death,
only options, both unspeakable,
Catch 22 of life.

Stuck between bad and bad,
no wins, only losses,
life flashes,
I am standing by a coffin.
Life flashes,
I am in the limbo,
back to hell or the equivalent?
Heaven is loving.
Catch 22 of life.

Stuck between choices,
choices of hate,
choices of pain.
Of only losses.
Or,
of choices of choosing happiness.
Happiness can be crushed, wrecked,
but not better is the equivalent hells.
Catch 22 of life.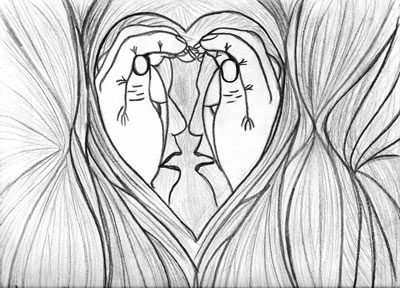 © Roumany P., St. Paul, MN