The Hunter
March 5, 2012
The trees, Barren and Melancholy
Sag with the weight of snow on their branches
A lone buck walks through peacefully
A hunter lurks, hidden by the trees
Unknown to the quiet lone buck.

The hunter gets his gun ready to go,
Loads it, aims it, and wait for it…
BANG! BANG! BANG!
Red taints the innocent white snow
The hunter smiles, and stalks towards his kill.

He takes it home,
Guts it for the meat,
Displays the horns for all to see,
Makes the pelt into a fur coat,
And throws the remains in the trash heap.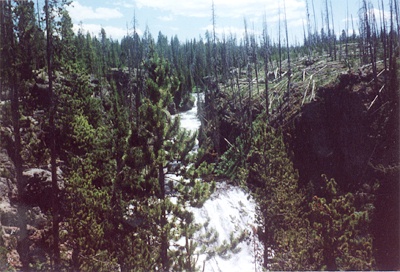 © Josh W., Peoria, AZ