I Lost It All When I Lost You
March 5, 2012
Tristan,

I used to sit around all day and hate myself for that day. I used to drive myself insane and burned the pictures and even cursed your name. I used to picture your death over and over in my dreams and wake up crying. I used to stray far away from anyone else because I didn't want history to repeat itself. For a long time, I was lost. I swore I could never find myself like I found myself in you. With time, my bleeding wounds began to heal. A friend told me that whenever I needed to talk to you, all I had to do was clothes my eyes and let the words spill. At first, I thought it was dumb. But with time, I became desperate and so I tried it. I learned that I was right. I say the words, I feel the pain, but you don't talk back. I don't get a reply. I'm left where I started. I have so many questions, so many
answers, so many apologies, and so many memories to share with you. I wish I had just one more chance to make things right. I wish I could talk to you. I wish you wouldn't have went that way. I
used to listen to sad songs, and with guilt in my lungs I learned to sing along. I smile alot now, but it's just not the same without you. You never know what hides behind a person's smile. I hide an
empty heart. Nobody understands how I feel. I know these words have no meaning. I know I'm only
writing to myself. I know I can't change it. But if only I could, I would show you how much you meant
to me. I love you more than you will ever know.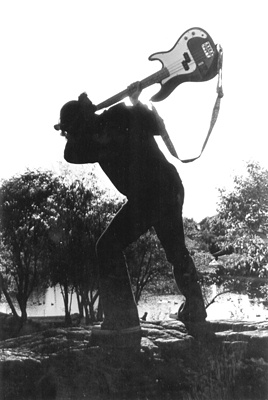 © Liz C., Marblehead, MA