Bibliophile
March 5, 2012
Take a look
Inside a book.
You never know
What you may find.
A tale of mystery,
Or romance,
Or adventure.
There is something out there
For everyone.
An unknown world,
Waiting to be discovered
Between those two little covers,
Whether they be hard or soft.
You lose yourself
Inside a book.
All sense of time disappears.
Imagination is key
To see,
To hear,
To experience
The story you hold
In your hands.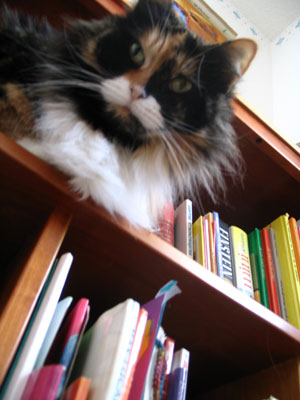 © Valerie L., Niskayuna, NY