Winners
March 5, 2012
Friday night? Yeah, Friday night, I remember that. Fighting about school again, or something else. That I don't remember. It passes, it always passes. Why not let it pass? I do.

Bed. Time for bed. Saunter up the stairs, why not? I feel light. Strange feeling, though...the higher I got, the lighter I feel. This must be good, because I think I won that fight. Probably.

Was it raining?

Open the door to my room. Feeling so light now. So light, I don't even see it…oh wait, now I do. Dresser yanked from its settled spot, now standing as an island in the middle of the floor. The previous occupants of its many drawers and surfaces having tumbled all over the shiny floor. Why is it shiny?

I think I remember rain.

There's water on the floor from a glass that should have been resting on my desk. My desk. Laying face down, dead on the floor. Who killed you? Papers, notes, drawings, ideas. All soaked through by the water that should have been resting on my desk.

I should have heard that, right? I didn't, but I should have. My parents didn't do this, things like this don't just happen. Not to me anyway. I'm special. I'm a winner.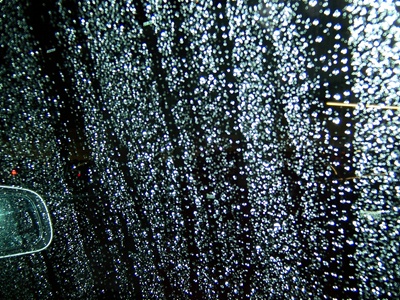 © Jessica L., San Jose, CA