Torn Apart
March 5, 2012
In the beginning she used to cry, felt bad for herself almost a thousand times. Broken trust with every lie, more sadness then sorrow in every tear she would cry. He had taken her will power and life away, continuously crying on the ground she would lay. I'm a witness to this all myself, time to but this story back up on the shelf. You ran out of lies, no one be leaves you this time. Your gonna be gone for awhile, because this was more than a crime. You tore apart someones soul and you took their innocence, you ruined it all and now your on the other side of the fence. Beaten down and crushed is how I want you, torn apart, broken and lonely too. Try an scream or cry for help, just remember exactly how she felt. You think it brought pleasure, no it brought pain after that came all the thunder then rain. She was broken and sore, with no intention or reason to stand anymore. She almost gave up, she almost gave in.. she came close to committing the biggest sin. She was gonna let satin have his way, till she came to a point were she told what she had to say. She let it all out with every tear she hadn't cried, everything she held back while holding on to her pride. The day she confided in the ones she loved, was the day that family prayed to those above. Hoping to god it wasn't true, but there was only one who actually knew. Hes to callus to ever confess, her life is all just one big mess. He made her hide her sparkle and broke her smile, time slowly passed while she filled with denial. Shes gonna get better in time, and hopefully one day things will be fine.
She struggles just trying to make her way, trying to be happy and make it through the day.
Her heart will get better and she'll become less dead as she slowly lets go of all those things in
her head..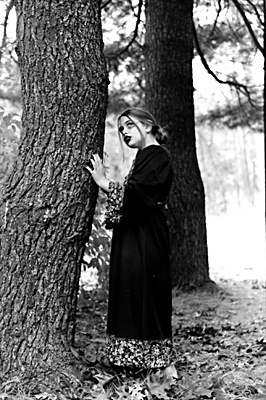 © Pamela T., Norwalk, CT