Isn't That What You Wanted?
March 4, 2012
I went to school today.
Isn't that what you wanted?
You told me I shouldn't hide myself away in my bedroom and to instead make friends with the world.
But when I walked into the classroom
the only thing your face greeted me with was guilt. It hung down from your bangs, over your sad, brown eyes.

During lunch, I saw you sitting alone. So I decided to sit with you.
Isn't that what you wanted?
You told me you enjoyed me hanging around you like a dog. Like a lost child.
But when I sat down...
You glared at me. Your face twisted up in fury and you quickly left the table, leaving me alone once more.

Walking to the bus, I heard shouting. I would have ignored it, if your voice hadn't joined in. So I ran to help you.
Isn't that what you wanted?
You told me that my help was always something you could use.
But when I shoved them away, and helped you up....
You shoved me backwards. And yelled at me to leave you alone before storming off to the bus.

I walked down the sidewalk, hurt and confused. Tears started down my cheek, and it wasn't long before I cried. I decided not to sit with you on the bus and to instead walk home.
Isn't that what you wanted?
You told me you wanted to be left alone.
But I looked back at the bus, wondering if you really wanted this. My heart sank when I saw you weren't coming, and I started to walk home.

I laid in bed, shivering and crying. I had taken the old stuffed animal you got me out of hiding and squeezed him tightly.
Is this what you wanted?
You told me to never give up.
But lying in bed like this, blanket over my head, I have never been so eager to give in. I closed my eyes, and begged for this nightmare to end. The nightmare where you hated me.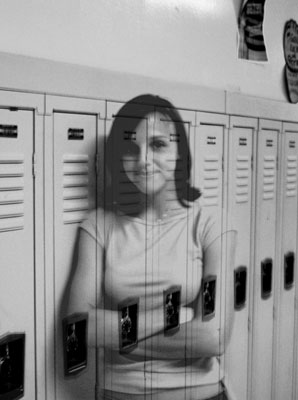 © Amy D., Troy, OH