The Sweet Addiction
March 4, 2012
I wish my friends and family could understand how much candy fills me with joy.
I love all kinds of candy from sour to sweet.
I feel like I'm in heaven every time candy fills me up.

The sweet addiction to candy gets me all the time.
Candy can also be a curse at times because I can't stop myself.
I want more and more until my heart explodes.

I have to keep myself grounded at all times.
My teeth would rot from the joy I love.
Every time I un-wrap a piece of candy my face lights up.
The smile on my face fills the room.
Oh, why does candy have to be so good?

The sweet addiction will always be a part of me until I die.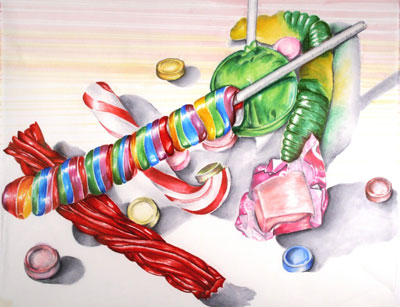 © Jamie B., Fairport, NY