Digging Deeper
February 25, 2012
She wakes in familiar transition, fog on the windows, demons kiss her skin,
mind onto mile three but body slouches as it's pinned.

The mind heads for the door into the world of passerby,
fails to expand through dimensions, forgetting crucial ties.

Few say that they have seen her, as she erodes unsteady ground, but as the color shrinks in the glass, she lives emotionally sound.

Again she wakes with sadness and displacement, wondering if it was worth the hype,
soul sucks the last bout of comfort as it whirls into the depths of the drainage pipe.

When the frown lines were fewer, emotions quickly came and went,
but upon anchoring in the present it's harder to erase the indents.

Raw and vulnerable, knowing this slump is her own fault, though the negative thinking turns stings to singes as she douses wounds with salt.

And in this time of struggle she revisits her art,
paint on canvas, and as the trickles taper, she finds they fill a heart.

Doubt exits the body and heightened senses take it's place,
becoming one with the painting as beauty is delicately traced.

This unadulterated state of mind clearly holds ambition, the kind seized by determination instead of sippin' and wishin'.

She feels whole, aside from her brain leaking quivers of old haunts, and she heals by creating the occupants of her thoughts.

The watercolor runs, mirroring her soggy tears,
gratitude she grasps from untangling her own chains of fear.

She is free.

Stepping into the sunshine, accepting that she is blind in it's embrace,
but she thanks the universe for a new opportunity to find her place.

This is her beginning, a modern outlook, a second chance,
idea of the future is uncertain, but she thanks the universe in advance.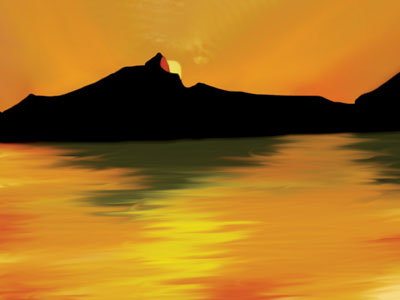 © Rachel M., Camarillo, CA