Dear Bystander
February 24, 2012
Dear bystander,

I wish you had the strength to dig deep down within
Yourself and find some sort of sympathy that would
Motivate you to do something other than just walk on.

I have been forced to leave my family, give up all my
Possessions and have my own identity banished from me.
I don't even know who I am anymore.

I wake up every morning to frightful screams and hard core
Cries from innocent people who are put through extreme suffering
Day and night.

I no longer have the privilege to breathe in fresh air.
My surroundings include the smell burning flesh from
People that once owned a piece of my heart. The whole Jewish
Race is being stepped all over on because of propaganda
That has the whole world thinking that all Jews are dirt.

I have no one there to comfort me when I cry, no one there
To pity me when all the back-breaking labor has me
Kicking and screaming to try and distract myself from the
Excruciating pain.

I have to depend on those who are evil for scraps of food
And shelter.

Dear bystander, please hear me out and join those who are
Part of the resistance. Help to end this shameful ignorance
And set us Jews free.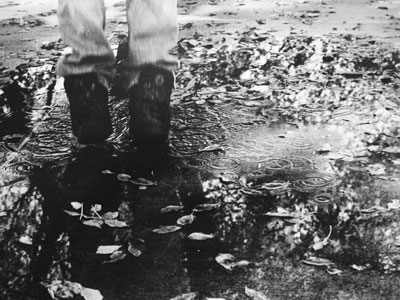 © Laura M., Eagan, MN